Dear Signature of Solon Residents,
At our annual meeting last November (2019), we discussed plans to repave all of the roads in our community. We are pleased to inform you that the project has begun: 
June 29th update
1. All concrete curb and gutter repairs are complete.
2. All (11) cul de sacs completed
3. Club house lot 100% paved and striping will be finished on Monday morning. 
4. Mainline paving Signature Dr. to 7241 Capilano Dr. (4,362 feet)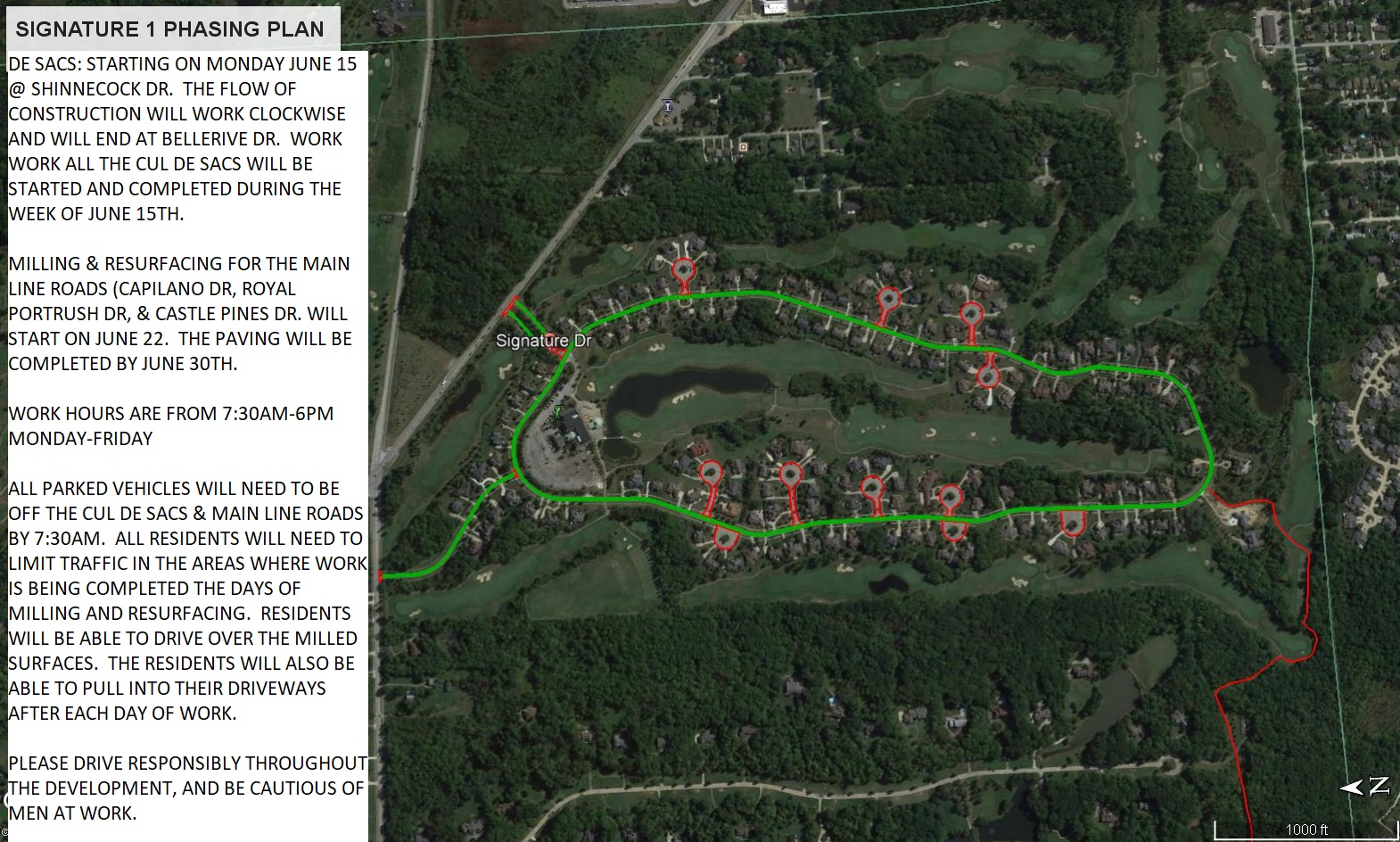 Signature 2 Paving: 
Paving will begin summer of 2020, timing is TBD.